Finding a good motherboard compatible with both the CPU and hardware is a strenuous task for anyone interested in building a PC with i7 9700K. In this article, we will be dealing with choosing the best motherboard for i7 9700K processor. Since the motherboard is the crucial component of any system responsible for the provided efficiency and performance, choosing the right kind of motherboard is of extreme importance while building a PC, whether for gaming purposes, hardcore tasking, or video editing.
The latest processor designed by Intel and a processor of choice for gamers due to its high single-core performance and other processing features. Equipped with Coffee Lake Refresh micro-architecture i7 9700K processor uses more cores and threads for faster & smoother performance than its predecessors, thus boosting your gaming performance.
4 Best Motherboards for i7 9700K
Your motherboard might have other certain specifications such as the presence of WiFi, pre-installed audio cards, RGB lighting, fan headers for thermal control, power connectors, chips for I/O functions, chip for connecting processor and RAM, slots for input and output devices, USB ports and others.
These features allow you to optimize your play. They also make a point of difference between various motherboards and the reason you should choose them. Now we will be discussing few motherboards that you should consider:
ASUS Prime Z390 A – Best Budget Motherboard for i7 9700K
MSI MPG Z390 Gaming Edge – Best Overclocking Motherboard for i7 9700K
GIGABYTE Z390 AORUS ULTRA – Best Overall Motherboard for i7 9700K
ASUS ROG Maximum XI Hero – Best Gaming Motherboard for i7 9700K
Best Budget Motherboard for i7 9700K – ASUS Prime Z390 A
For all the gaming enthusiasts with a limited budget planning to build a PC using an i7-9700K processor, the ASUS Prime Z390-A is like a breath of fresh air. It is designed with maximum performance and flexibility providing excellent overclocking and gaming capabilities. It is considered as a budget bang for buck motherboard for i7 9700K.
It uses revamped 5-way optimization for intelligent overclocking. Moreover, this motherboard also is equipped with an improved sound card. It features RGB lighting on the cover and a chipset heat sink that is customizable through intuitive software called ASUS AURA Sync.
The black and white theme on the ASUS Prime Z390-A with black PCB looks good and can go well with a white casing. Unfortunately, it also does not support WiFi like other motherboards on the list. It also features ATX architecture with four DIMM slots supporting 128 GB memory, enough slots for connectivity, five fan headers, and three temperature sensors.
ASUS Prime Z390-A utilizes an advanced I/O panel compared to its predecessors, but the VRM is pretty disappointing, due to which you cannot count it in flagship motherboards. The VRM can get hot sometimes and need an active cooling fan to maintain processing performance. Overall, it is our recommended best budget motherboard for i7 9700K that you will definitely love.
| | |
| --- | --- |
| | |
| | VRM can get hot sometimes. |
Our Verdict
However, for the price that it offers, this motherboard is the best bang for buck, and that's why it is one of the top choices when it comes to motherboards for i7 9700K, more specifically for novice gamers.
Best Overclocking Motherboard for i7 9700K – MSI MPG Z390 Gaming Edge
MSI is one of the leading brands in the computer hardware industry and designs excellent motherboards for gaming PCs. Based on ATX architecture the MPG Z390 Gaming Edge Motherboard from MSI is one of the best motherboards on the list that offers maximum value for the price.
MSI MPG Z390 Gaming Edge Motherboard comes with various features including 4 DIMM slots, memory speed up to 4400MHz, two M.2 Slots, 2 PCI x16 slots with shielded connector, onboard WiFi and Bluetooth capability, diff gen USB ports, and much more. It also supports improved audio technology for high audio performance. It also comes with enough overclocking capabilities to boost your gaming FPS performance.
The featured RGB lighting with Mystic Light support allows the motherboard to sync with the hardware making it more aesthetically appealing. It also features wireless connectivity via WiFi and Bluetooth. Overall, it is our recommended best overclocking motherboard for i7 9700K fulfilling your needs to overclock and game at 1440p or higher resolutions.
Extensive cooling system.

Good overclocking capabilities.

Boosters for better sound quality.

USB connection could be improved.
Our Verdict
The MSI MPG Z390 Gaming Edge motherboard's distinguishing feature is the extended heat sink design allowing better heat dissipation. With its solid and smooth designs, the MSI MPG Z390 Gaming Edge Motherboard is worth it.
Best Overall Motherboard for i7 9700K – GIGABYTE Z390 AORUS ULTRA
GIGABYTE Z390 AORUS ULTRA shows up by providing the high-end motherboard with an improved thermal design that features hybrid fan headers and various temperature sensors. Anyone looking for a high-end Z390 motherboard to build a gaming PC should look into this aesthetic and clean model with significant features. Your overall bang for buck motherboard for i7 9700K is here.
The look of this motherboard comprises white, grey, and slick black that look aesthetically pleasing with featured RGB lighting that can also be customized. It provides powerful performance and more overclocking, making it more attractive to gamers.
As said earlier, the motherboard is equipped with advanced thermals, including a large heatsink that is also covered with RGB. However, it doesn't limit you from installing a CPU cooler. The interesting on this motherboard is the shield protecting the I/O components.
With GIGABYTE Z390 AORUS ULTRA, you get 4 memory slots and up to 64GB memory support. The Sound BlasterX sound chip offers enough audio performance. The build of the motherboard is also strong and promises to provide the last longing performance. It is our recommended best overall motherboard for i7 9700K having rich features and value for money.
Our Verdict
With wireless capabilities and other high-end features, the GIGABYTE Z390 AORUS ULTRA delivers it all and surely won't let you down when paired with the i7 9700K processor.
Best Gaming Motherboard for i7 9700K – ASUS ROG Maximus XI Hero
Talking about the best motherboards for i7 9700K Intel Processor, it is impossible to miss out on the ASUS ROG Maximus XI Hero specifically when you are talking about overclocking as it is detailed with a clock generator and a 5-Way Optimization feature that enhances the performance of your CPU.
The Maximus XI Hero is a little expensive one. Still, it comes with the customizable Aura RGB lighting which blends aesthetically with the hardware for the fantastic features and performance balance. Installed with a dedicated sound card that utilizes the S1220 codec and dual amplifiers, the motherboard put an effort to give you an enhanced gaming experience.
The Maximus XI Hero will give you amazing performance in combination with the i7 9700K processor and will be there to support you if you upgrade to the i9-9900K processor. With ATX architecture, the MAXIMUS XI HERO also possess DIMM slots supporting up to RAM 32 GB sticks.
It offers extended BIOS functionality with optimized features that make it stand out among its competitors. If you have enough budget, you should go for this one as the provided features are a good balance for the price. It is our recommended best gaming motherboard for i7 9700K having richer features, aesthetics and performance.
| | |
| --- | --- |
| | |
| Onboard CMOS and power button. | Software bloating somtimes. |
Our Verdict
In terms of functionality, this motherboard has it all as compared to the price point. If you can get your hands on it then you should definitely get it without worrying about the quality, overclocking, or gaming at higher resolutions and FPS.
Why Pairing the Best Motherboard for Intel i7 9700K?
Since motherboards consist of circuits that bridge the gap between all electronic components of a system, compelling them to work in harmony and maintaining the whole system. Pairing the i7 9700K processor with the best motherboard will highlight the core performance and help in overclocking and provide stability & security to your system.
Related: We have also sorted the best Z390 motherboards.
Therefore, we have picked some of the best motherboards that will unleash the potentials of the i7 9700K processor with excellent overclocking capabilities and various other features.
Features Common to All Motherboards for i7 9700K Processor
You need to know about the few basics and standard features that make a motherboard stand out among others.
Among these features, the first one is the form factor, so if you are planning to build a small-sized PC, then you should go for ITX or mini-ITX motherboards. However, ATX measured motherboards are designed for a standard size PC. All the motherboards mentioned in this article are of ATX build.
Chipset compatibility is also of prime importance. Remember that the i7 9700K processor is compatible with 300 series chipset due to LGA1151 sockets that support both 9th and 8th Gen Intel processors. You will find various chipsets, but Z370 and Z390 are considered best for i7 9700K processor. However, the Z390 chipsets are recommended for the processor.
Moreover, apart from chipset design, your motherboard can have 2 DIMM or 4 DIMM slots with max supported memory speed from 1000-4500 MHz. good motherboards for i7 9700K processor 4 slots support up to 32GB or 64GB RAM. The DDR4 memory is preference.
You may also notice other things like PCI slots needed to add video cards, sound cards, etc. For example, you will need 16X PCI slots for Graphics cards. SATA 6 Gigabyte ports on your motherboard will count for a fast data transfer. However, the heatsink on the CPU socket provides thermal control.
Conclusion
Since building a PC can be daunting and finding the best motherboard for i7 9700K, we have made it easier for you by mentioning some great options that you can couple your processor with. You can also find some other high-end options, but these motherboards provide all for you and can run your i7-9700K with no hesitation.
Since these motherboards on the list provide all the essential features, they will be the best purchase to go with i7 9700K. However, the choice among these best motherboards is now totally dependent on your personal preference. Hopefully, you end up with the one that will enhance your PC's performance.
Frequently Asked Questions
Frequently asked questions from people around the world regarding best motherboard for i7 9700K are mentioned here.
Can my motherboard support i7 9700K?
Can I use 9700K on Z390?
Is i7 9700K good for gaming in 2023?
What is a good motherboard for i7 9700K?
Is overclocking 9700k worth it?
Is the i7 9700k high end?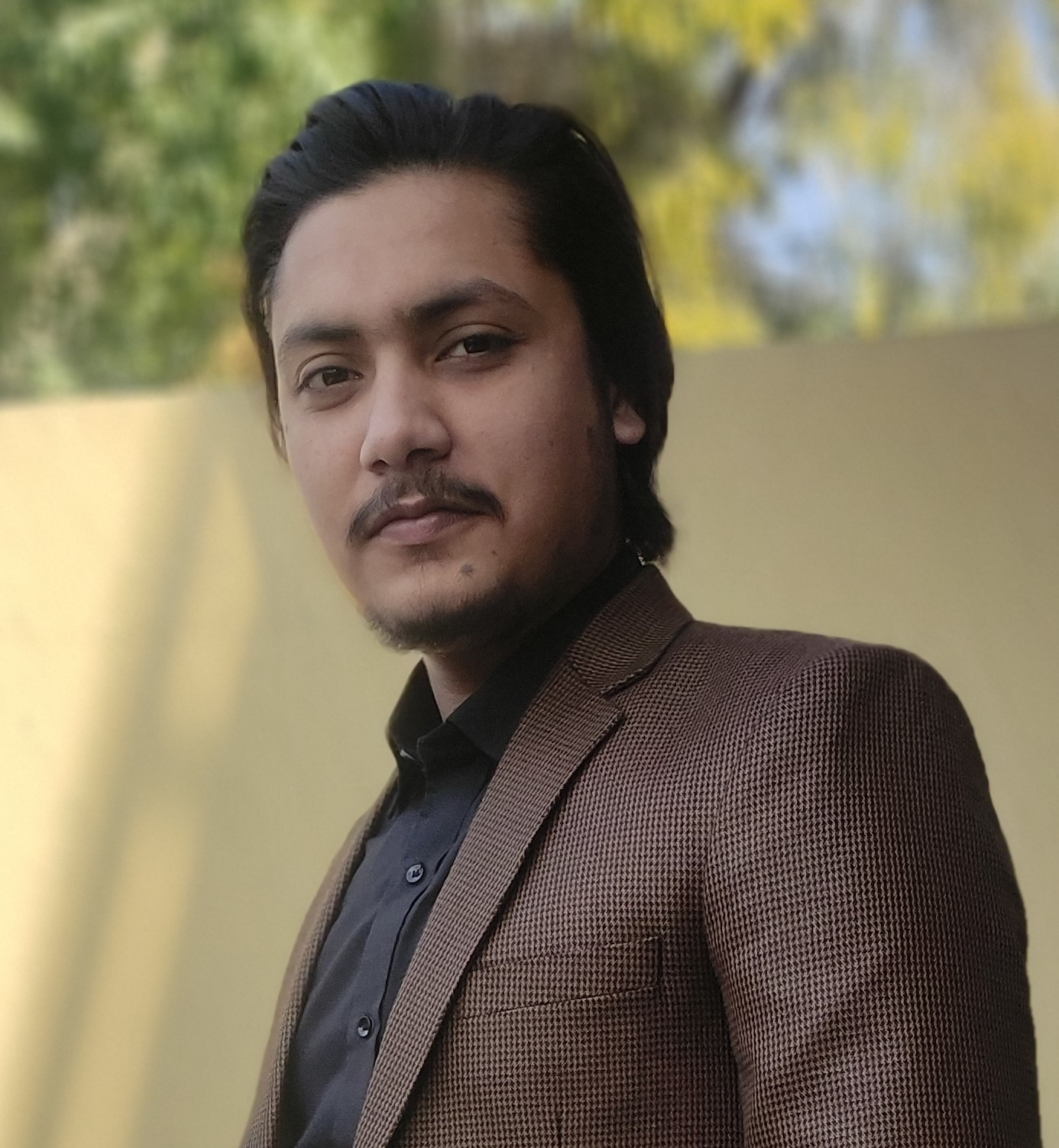 M Hamza Malik is a writer, blogger, and engineer who loves to create, write, and share his insights about computers, products, and technology. Hamza has spent the last years reading books, tech, and computers, which brings him to writing, giving his character a spark! Therefore, PCFIED is where he started his journey professionally.