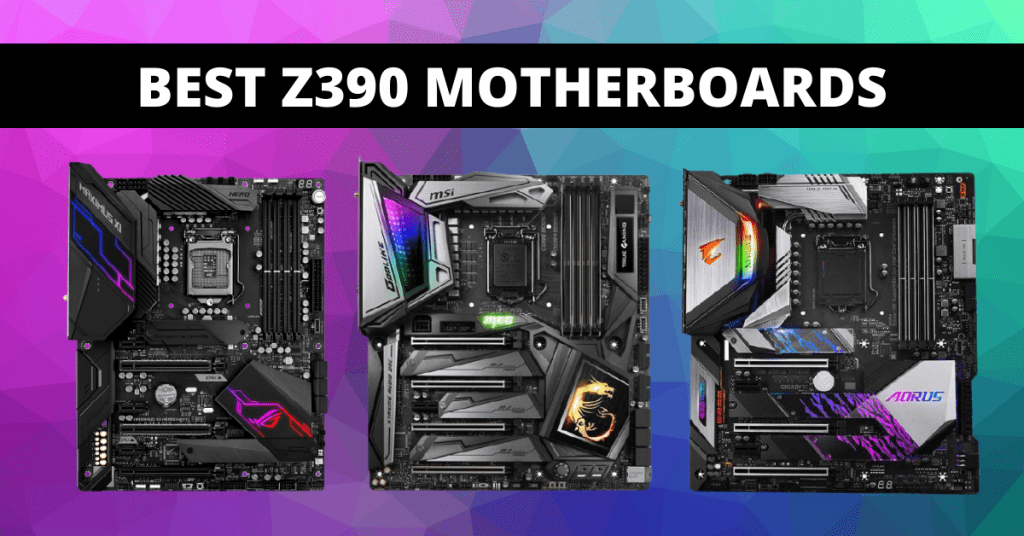 The Z390 is Intel's latest generation motherboard. This motherboard was designed to complement their 9th-gen coffee lake processors. They were launched at the end of 2018, and are widely considered one of the best motherboards on the market today.
Getting the best Z390 motherboard is an underestimated part of the PC build process. Motherboard is crucial which brings all components together. Though, it is not as fancy as the CPU. GPU, CPU Coolers or any other component but the strength of the chain depends on it's weakest link. Therefore, you should also strike for the best board.
Related: Best Motherboards for Ryzen 5 2600, Ryzen 5 3600, Ryzen 7 3700
Intel has given their new series boards a range of powerful upgrades, such as USB 3.1 Gen 2 and CNVI support. They also offer more headroom to allow for exceptional levels of overclocking power. The Z390 is the right board if you are looking to increase the performance of your new 9th CPU.
AT A GLANCE:
It can be quite difficult to decide which one is best for you. It took hours of research to search various forums and review pages to get enough information to make an informed choice about which one to choose.
You can build around Intel's latest 9th-gen chips. Here's our list of the best Z390 boards currently on the market.
List of the 7 Best Z390 Motherboards in 2023
| | | | |
| --- | --- | --- | --- |
| | | | |
| Best Z390 Motherboard Overall | | | |
| Best Z390 Motherboard for Overclocking | GIGABYTE Z390 AORUS MASTER | | |
| Best Z390 Gaming Motherboard | | | |
| Best Budget Z390 Motherboard | | | |
| Best Gigabyte Z390 Motherboard | GIGABYTE Z390 AORUS Xtreme | | |
| Best ASUS Z390 Motherboard | | | |
| Best Micro ATX Z390 Motherboard | | | |
Best Z390 Motherboard Overall: GIGABYTE AORUS Elite
Specs
Processor: GIGABYTE | Hardware Design: ATX | Connector: LGA 1151 | VRM Phase: 12+1 | DIMM Slots: 4X DDR4 |
Summary
When assessing the value of a motherboard, we look at its overclocking capability versus its value. The Elite not only has the highest VRM at its value point but it also has a 12+1 stage VRM that is similar to the AORUS ULTRA which is $90 less expensive and considered truly exceptional in its section. It's a great shelter for anyone who is interested in overclocking.
This motherboard is by far the best Z390 motherboard, at less than $200. It's also one of a few that we would trust to overclock an i9 9900K. While you might pay twice as much for a VRM, you will likely see more execution if you spend the money you have saved on this board. This motherboard is our choice if you want to have the best Z390 overall motherboard.
Best wind current administration

Incredible RAM freedom capacity

Highlights air cushions that aid clamor decrease

Accompanies two 140mm fans

Works ideally and discreetly in substantial responsibility

Most people dislike the shading
Our Verdict
GIGABYTE AORUS Elite offers a budget friendly offer if you want an AMD's latest motherboards. It's one of the best motherboard under $200. You can expect to overclock Ryzen 5 2600, Ryzen 5 3600 or even Ryzen 7 3700x without a complaint giving a decent performance when tested.
Best Z390 Motherboard for Overclocking: GIGABYTE Z390 AORUS MASTER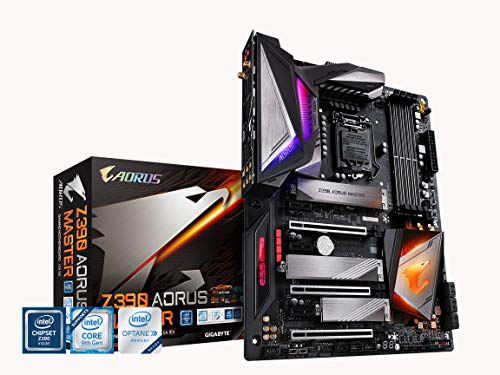 Specs
Processor: GIGABYTE | Hardware Design: ATX | Connector: LGA 1151 | VRM Phase: 12+2 | DIMM Slots: 4X DDR4 |
Summary
GIGABYTE is a brand we expect to like. You will see a lot of their products on this list. Our next choice for the best Z390 motherboard for overclocking is the Z390 AORUS MASTER. It is two to three levels higher than the Elite and has all the highlights.
The most significant enhancement is the upgrade to the 12 stage VRM, which is significantly more powerful. The common voltage controller and cooling allow for higher CPU and GPU overclocking capabilities while using less force. This PCB is not as good as the Elite. It will also take into consideration higher RAM overclocking.
This disk also includes two M.2 ports, each with their own heat watches, and three PCIe x16 openings. According to our point of you AORUS MASTER is the best Z390 motherboard for i9 9900k and lower end models.
Our Verdict
If you are looking for the best overclocking motherboard with quiet operation and good overclocking, then Gigabyte Z390 AORUS MASTER is your ideal choice.
Best Z390 Gaming Motherboard: MSI MEG Z390 GODLIKE
Specs
Processor: GIGABYTE | Hardware Design: E-ATX | Connector: LGA 1151 | VRM Phase: 14+2 | DIMM Slots: 4X DDR4 |
Summary
Look no further than MSI's GODLIKE for the perfect combination of performance and style. It is jam-packed with features and designed for gamers. Our team was challenged to find the best Z390 gaming motherboard. However, we are able to conclude that the GODLIKE is the winner.
The board was distinguished by its superior performance and impressive list of features. MSI is not new to the hardware industry. They make some of the most high-quality components year after year. It was therefore no surprise that it was picked by staff in terms of best gaming Z390 motherboard.
You can expect features like Killer xTend network extender and Triple Turbo M.2, Extreme Audio DAC, among others. The board features four PCIe slots, four M.2 openings and six SATA ports. It also features Wi-Fi AC 1550, which provides an unbeatable network and lightning-fast Mbps. It is the most potent MSI Z390 motherboard easily available. Due to its Goliath 14+2 VRM, the MSI MEG GODLIKE Z390 is the top Z390 gaming motherboard in our list.
Adaptable RGB backdrop illumination

Attractive floating for improved fan speed

All around coordinated to assorted attachments

ZERO RPM mode quits turning in low temperature
Our Verdict
The MSI board has excellent application results and is economical. It is a good option if you want a high end gaming PC while staying with the Z390 motherboard. Moreover, MSI is a fantastic feature-rich option if you want this board specs in a high-end creative or work system.
Best Budget Z390 Motherboard: MSI Z390-A PRO
Specs
Processor: MSI | Hardware Design: ATX | Connector: LGA 1151 | VRM Phase: 8 | DIMM Slots: 4X DDR4 |
Summary
Are you looking for the best budget Z390 motherboard at the lowest price? The MSI Z390-APRO motherboard is the most affordable option available while having a decent performance. It is impressive and has some unique features that aren't very common at this price.
Turbo M.2 ports support 32GB/s data transfer via PCIe gen 3×4. For fair sound CPUs, the heat pipes are plated to enhance heat scattering. The actual board is a plain, dark PCB. While we are unsure if we would invest an i9 right now, we see a strong incentive to offer an i7 8700k customer the best Z390 budget motherboard. With this being said, it's selected as the affordable Z390 motherboard and you will definitely enjoy it.
| | |
| --- | --- |
| | |
| Accompanies mounting sections | Presence of a solitary fan |
Our Verdict
MSI's Z390-A PRO is the best budget Z390 motherboard in a Z390 lineup, so if you want a decent mobo to get the most out of your budget, then it's a win-win situation. You will love it, highly recommended for budget seekers!
Best Gigabyte Z390 Motherboard: GIGABYTE Z390 AORUS Xtreme
Specs
Processor: GIGABYTE | Hardware Design: ATX | Connector: LGA 1151 | VRM Phase: 16 | DIMM Slots: 4X DDR4 |
Summary
We love the Z390 version from Gigabyte and definitely Z390 AORUS Xtreme is the best Gigabyte Z390 motherboard. It has many exciting features gamers will enjoy. The sleek design and RGB FUSION 2.0 combination will create a stunning-looking device.
Aside from its aesthetics, the Xtreme boasts some of the most impressive performance stats on the market, is equipped with VRMs that are extremely powerful for overclocking, and is packed with features.
GIGABYTE should be on your top list if you are looking for a board to make any build more beautiful. If you are looking for top-of the-line performance with minimal towers, there is still one motherboard that can overclock as fast as the E-ATX motherboards. The only ATX motherboard that has a VRM comparable to the MSI GODLIKE is the GIGABYTE Z390 AORUS Xtreme.
It is a 16-stage VRM. It is ideal for large overclocking tasks due to its state-of the-art heat design and robust heat pipes. The motherboard also includes three M.2 drives and a 10GbE Base T LAN. This motherboard is the one which rules over the majority of other GIGABYTE motherboards.
Latest technology with amazing features

Highest cooling efficiency
Our Verdict
For enthusiastic gamers, the Gigabyte board is an expensive option but it delivers an outstanding high-end gaming speed and lots of useful features. Moreover, it's suitable for creative and work tasks. Before you make a purchase, you should ensure that you are going to use these features.
Best ASUS Z390 Motherboard: ASUS ROG Maximus XI Hero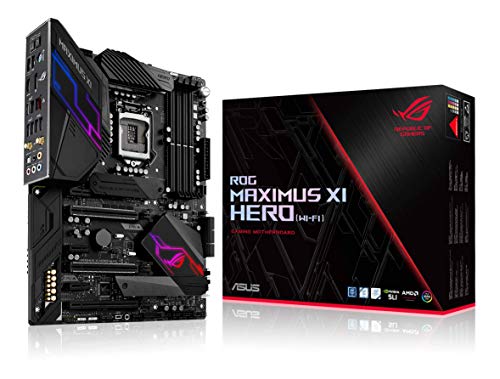 Specs
Processor: ASUS | Hardware Design: ATX | Connector: LGA 1151 | VRM Phase: 4+2 | DIMM Slots: 4X DDR4 |
Summary
The ROG Maximus XI Hero may be worth looking at if you're searching for the best ASUS Z390 motherboard. It is fairly priced comparable to other boards like the Taichi Ultimate etc. The I/O space is quite standard among Z390 gaming board. This feature allows users the ability to upgrade firmware to make compatible with a faster CPU/DRAM.
You can attach four additional 4-pin fans to the Asus fan extension card if there aren't enough. The Asus Retry II and Mem OK II switches flank it on both sides. Four-pin fan featuring a beep-code speaker. Asus refers to the three-pin fan head as the Water Flow Header. Power/Reset buttons are located in the upper-front. These buttons will still work even when the board is mounted inside a case.
A new voltage regulator with ten MOSFETs plus and ten chokes transmits power through eight phases. It delivers 360A. It can transmit power through six to eight phases to CPU cores. However, we will not go into detail about the design. Maximus XI Hero comes with a driver disc and four SATA cables cables.
Our Verdict
In terms of benchmarks, Asus has always been faster and it's gaming results are better. The stability of this ASUS board is good and it's faster than ASRock compared to price and performance. Therefore, if extra speed is needed then ASUS is worth buying.
Best Micro ATX Z390 Motherboard: GIGABYTE Z390 M
Specs
Processor: GIGABYTE | Hardware Design: Micro- ATX | Connector: LGA 1151 | VRM Phase: 10+2 | DIMM Slots: 4X DDR4
Summary
You have limited space for a tower. Perhaps a micro-ATX form factor build is what you are looking for. The micro-ATX Z390 motherboards are not available in many high-end configurations. However, the Z390 M is more than capable and is selected as the best micro ATX Z390 motherboard.
The VRM design of Z390 M for digital PWM design is a fantastic. 10+2 Phase digital VRM delivers outstanding performance. It boasts high-quality audio capacitors as well as six SATA III ports and two M.2 ports. This is a great board for micro ATX boards. The design is simple, but you can't complain for the price.
Incorporates I/O safeguard

Strong tubing of fan headers

Performance can be improved
Our Verdict
Based on our research and experience, we can say that GIGABYTE Z390 M is the cheapest option for overclocking core i9 9900K. The results of lower-end processors will also be better. In addition, if you are looking for the best micro ATX Z390 motherboard, it is definitely worth the money.
6 Important Things To Know When Choosing a Z390 Motherboard
Now you have a quick overview of the most popular Z390's currently on the market. You now have to decide which Z390's best suits your needs. This will make the decision much easier. We have broken down the main components of the motherboard, briefly explaining what they do and why. Because an educated consumer will be more likely make the right decision at the end of each day, we do this.
When choosing a motherboard to purchase, there are several things you should consider.
Form Factor
For lack of a better term, form factor is the size of the board. E-ATX is for PC enthusiasts who are looking to build the best possible PCs. Mini-ITX is for consumers who need a smaller footprint.
Because the features and slots available vary greatly from one size to another, it is important to take into account the physical footprint when buying a motherboard. For example, a mini-ITX motherboard with 4 sticks of 16 GB RAM is not something you would want. The Motherboard would not have enough memory to support all of it.
Socket
The LGA-1151 and AMD's AM4 are the two main types of motherboard sockets. But this article will be primarily about the Z390. We will still explain it.
The socket is the actual slot that holds your CPU into its place on the motherboard. You can cause serious damage to your components if you try to fit the wrong socket into your processor. Most Intel chips run on the LGA-1151 socket. Not all LGA-1151 boards work with the 9th generation chip.
Chipset
The chipset is perhaps the most important thing when selecting a motherboard. Before you start shopping for other components, make sure you are familiar with your motherboard's chipset. For those not familiar, the chipset determines the features like SATA ports, PCIe lanes, and overclocking support that your motherboard includes.
Technology advancements are moving faster than ever so make sure to check that your specs are current. Many older boards are cheaper than others and don't support M.2 or DDR4 RAM.
Memory
Maximum supported memory, memory speed and multi-channel support should be considered when checking for memory compatibility. Also, number of memory slots available on the board is also an important thing.
Checking the motherboard specifications is the best way to verify that your motherboard is compatible. This will show you how much RAM and at what speed it can hold.
PCI Slots
The Peripheral Component Interconnect slot is where you can increase the capabilities of your base system, including adding a wifi card, video-card, additional USB ports, NVMe cards, and more.
PCI and PCI Express (PCIe) are the two types. The PCIe slot, which is larger and faster than the PCI slot, houses your graphics card. It is important that you have enough PCI slots if you intend to run dual GPU's. Manufacturers will often compromise slots to lower the cost, so it's important that you have enough PCI slots.
More space is needed if you want to run multiple GPUs which is and should also be considered when buying a gaming motherboard.
Fan Headers
Last but not least, make sure that you have enough fan heads to power everything you intend to run. These headers are needed to support your fans or RGB controllers if you are running many fans.
Summary of the Top Z390 Motherboards
| | | | |
| --- | --- | --- | --- |
| | | | |
| Best Z390 Motherboard Overall | | | |
| Best Z390 Motherboard for Overclocking | GIGABYTE Z390 AORUS MASTER | | |
| Best Z390 Gaming Motherboard | | | |
| Best Budget Z390 Motherboard | | | |
| Best Gigabyte Z390 Motherboard | GIGABYTE Z390 AORUS Xtreme | | |
| Best ASUS Z390 Motherboard | | | |
| Best Micro ATX Z390 Motherboard | | | |
Conclusion
Nobody wishes to take any kind of experiment because it's confusing to pick a perfect motherboard for a smart gaming PC. Z390 is, no doubt, a suitable motherboard to build the most effective gaming configuration according to our test and experiments.
Many brands are producing Z390 motherboards therefore we have actually filtered them based on some perimeters and found top 7 best Z390 boards having decent specs, features and price to performance ratio. MSI MEG Z390 GODLIKE, GIGABYTE Z390 AORUS Xtreme, ASUS ROG Maximus XI Hero and GIGABYTE AORUS Elite are the best preferable motherboards for gaming, overclocking, multitasking, and overall performance.
Frequently Asked Questions
Is the Z390 a good motherboard?
What are the best motherboards?
Does z390 support 10th Gen?
Should I buy z370 or z390?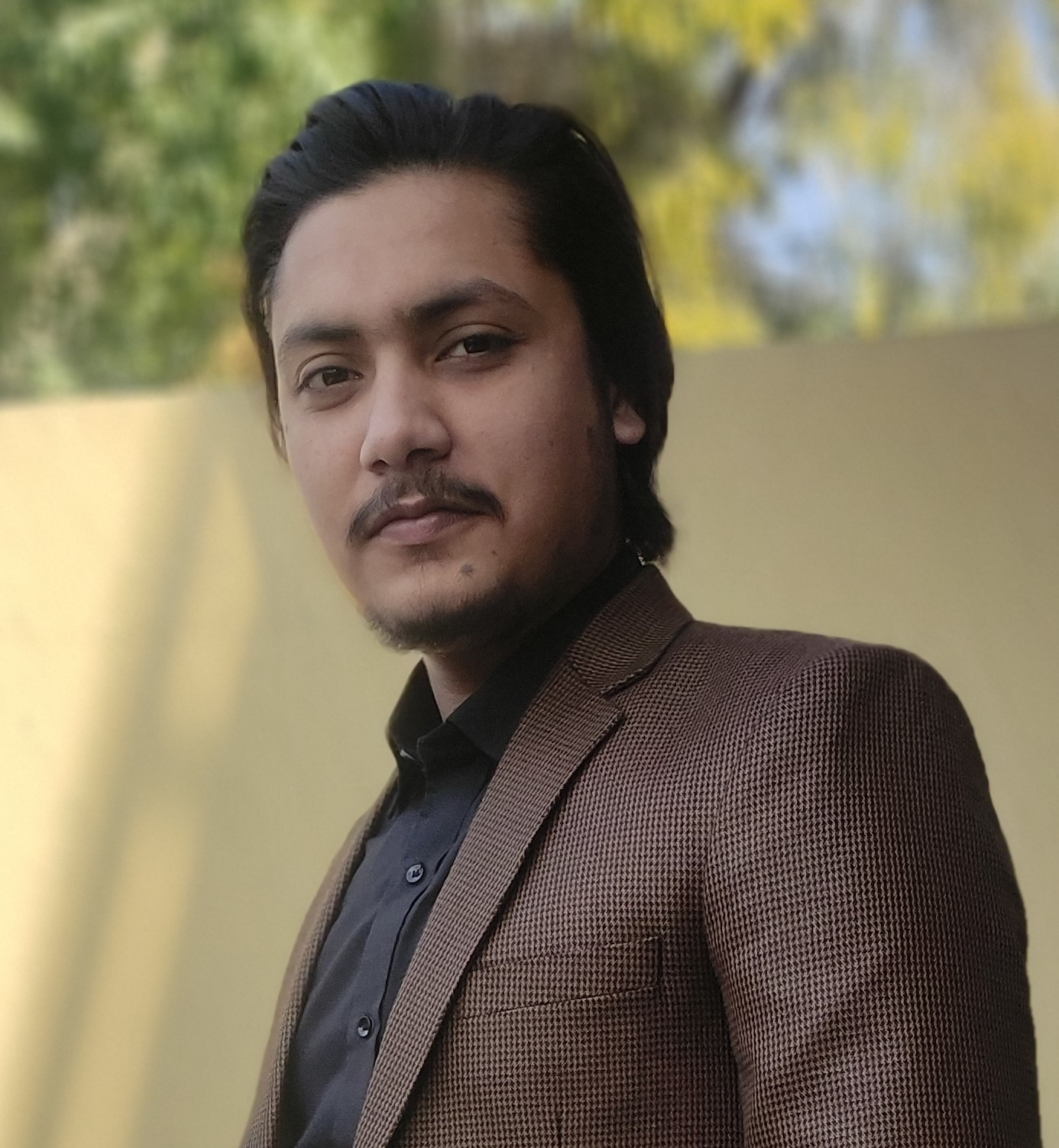 M Hamza Malik is a writer, blogger, and engineer who loves to create, write, and share his insights about computers, products, and technology. Hamza has spent the last years reading books, tech, and computers, which brings him to writing, giving his character a spark! Therefore, PCFIED is where he started his journey professionally.