Screenshotting is important for many reasons, like helping you find something that appears briefly on your computer screen. For example, if you're scrolling through a long article and see an image of interest, screenshot it to save the information without having to go back and scroll through everything again.
You could also use screenshots as evidence in court or show pictures of what someone said online. The problem with this process though is how do yo crop, edit or paste the screenshot captured on Mac? This article focuses on how to crop, edit, copy, paste, delete, and share a screenshot on Mac.
How to Crop a Screenshot on Mac?
You can easily crop a screenshot on your Mac by following these steps. It's so easy that even the most novice computer users will be able to do it! Once you have followed these simple instructions, you will never again have to worry about cropping screenshots.
This is because this process is quick and painless, making it one of the easiest ways for anyone to crop an image. You can crop a screenshot on your MacBook pro by following these steps:
First find the screenshot that you want to crop and drag it to your desktop.
Next click and drag on one of the corners of the cropping rectangle while holding down the mouse button. This will then drag out a cropping rectangle with handles on all four corners. You can drag this rectangle over your screenshot however you like to select the area that you want to save.
When you're done, release your mouse button and press "Enter" or "Return" on your keyboard. This will make one copy of your cropped image on your desktop and save it as a .png file which can be edited in iPhoto if necessary."
Alternatively you can save the cropped screenshot to any of your applications by dragging it over your app.
That's how you crop a screenshot on your MacBook pro! You can now share it with friends and family, or just keep the edited version for yourself.
How to Paste a Screenshot on Mac?
Mac users may be familiar with Command+Shift+3 and Command+Shift+4, but they might not know that these keyboard shortcuts can also copy or paste a screenshot. This section teaches how to paste a screenshot on Mac.
This is great news for Mac users, however the default keystrokes are not very intuitive. These keys were chosen because of their proximity to other frequently used keys such as Control and Shift. The problem is there's no visual indication on your screen when you use them so it takes some memorization to get comfortable using them.
The good news is that if you're a fan of keyboard shortcuts then this won't take much effort at all since you already know how to do it! Just press shift right after the 4th key in the shortcut sequence (Command + Shift + 3) and voila! You've got yourself a screenshot ready for copying to clipboard or pasting into any application via command Ctrl Shift V!
If you want to copy a screenshot from your clipboard, press Command + Control + Shift + C. Pressing Shift will allow you to paste it.
How to Edit Screenshot on Mac?
If you have a Mac, you might be looking for how to edit a screenshot on Mac. Most people don't know that it is super easy to crop and edit screenshots on a Mac computer. In fact, there are several different ways to do this!
We've put together an article with step-by-step instructions for editing your screenshot using Preview app on your Mac. You can follow these steps right now and start cropping and editing images in no time at all!
Editing Screenshots on Mac Using Preview App
First, open your Preview app.
Next, go to "File" and click "Open Recent". Here you will find all of the screenshots you recently took! You can select any of them to start editing them right away.
Now you can start cropping and editing the picture! You can add arrows, circles and texts to call attention to specific spots on your image or even add more screenshots on top of each other to make one big collage.
You can use the pen tool to draw whatever you want. You can change color, thickness and more! If you want to save your edited picture, go to "File" and click "Export". Here you can choose what format you want your file in (jpeg, pdf, tiff) and what name you want to save it as.
All done! This is how easy it is to edit screenshots on Mac using Preview app.
Windows Computer Screenshot (Bonus)
If you're using a Windows computer, then you can crop and edit screenshots easily by following these steps:
Launch the Paint app on your Windows computer.
Open the screenshot.
Click and drag to resize the crop tool to select which part of the screenshot you want to use.
Save your changes and share your image as needed!
How to Screenshot a Whole Page on Mac?
Screenshots are an important part of many online tutorials or how-to articles. Whether you want to screenshot just one webpage or the full desktop, it's helpful that you know how to do this. Taking screenshots on a Mac is easy with the built-in tools, but sometimes they come out blurry and hard to read when pasted into your article.
With these simple steps for capturing whole pages in Mac OS X, you can take clear screenshots every time so your readers will be able to easily understand what you're trying to teach them!
To take a screenshot of the whole page, click the Apple button in the top left corner of your screen, click on "Screenshots," and then click on "Capture Entire Screen." To edit the screenshot before pasting it into your document or email (optional), open up Preview by clicking on "File" in the menu bar and clicking "Open Other."
The image will automatically be loaded in Preview. From there, go to "Edit" at the top of the window and select "Copy" to copy the image. Then, go back to your document or email (or any other editing program) and paste the picture.
Once your screenshot is how you like it, save it by going back into Preview, clicking on "File," then "Export." You can choose where to save it on your computer, name what you want to call it, and change the file type if necessary before clicking "Save."
How to Take a Scrolling Screenshot on Mac?
What is a scrolling screenshot? A scrolling screenshot is a picture that captures a long article, webpage, or anything else you want to capture. If your screen isn't big enough to fit the entire thing in at once, you need to capture it step-by-step. This section will teach you how to take a scrolling screenshot on mac.
Scrolling Screenshot using Toolbar – Method 1
Scroll the page on your mac's screen down to the point you want to start taking a screenshot of.
Click on the green button in the toolbar that is just below the scroll bar, and double click "Take Screenshot."
Save your screenshot by dragging it into an open notepad document or your favorite image editor.
Shortcut to Scrolling Screenshot on Mac – Method 2
A scrolling screenshot is taken on a Mac by holding down the shift key and the "3" key at the same time. At this point, you should see your cursor turn into a crosshair. Scroll down to capture what you want to save, and release the shift key and the "3" key.
Your Done Yay!!! So this is how to screenshot and scroll on Mac using Toolbar or Shortcut.
How to Delete a Screenshot on Mac?
You can do this by opening the photo you want to edit, then clicking on the rectangle that appears in one of the corners of the image. Next, drag your selection over the part of the photo you want to keep (and delete). Your Mac will automatically reposition and resize the rectangle for you!
How to Copy and Paste a Screenshot on Mac?
The Mac operating system has many shortcuts that are useful to know. One of these is how to copy and paste a screenshot. If you want to, for example, send the screen shot of your computer desktop via email or text message, simply follow these steps:
Open your screenshot in Preview on the Mac
Click on Tools then choose 'Select Tool'.
Place the cursor on the part of the image you want to cut
Drag outwards from that point to select what you are trying to crop
Go back over to your tools menu and choose 'Edit Tool'.
Choose 'Crop Image' after doing so followed by either dragging out a rectangle or entering in dimensions for how large you want it to be
If there are any parts of the image that cannot be cropped, double click on them until they are highlighted then go back over to your tools menu and choose 'Edit Tool'.
Click 'Crop' to complete the process of cropping your image on Mac. If you want, you can save it for future use by clicking on "File" then hitting "Save." This will make it easier to edit screenshots in the future. Happy editing!
How to Find a Screenshot on a Mac?
It's not as difficult as it may seem, and there are a few ways you can go about finding the perfect screenshot for yourself. The first thing you need to do is make sure you've activated your computer's built-in screensaver.
If this is not the case, head over to System Preferences and choose Screensaver from the list of options before activating it.
Now that your screensaver has been activated, all you have to do is wait until your desired screenshot appears! You can also search your computer for screenshots that were previously saved by typing 'screenshots' into the search bar at the top of your desktop.
You will then be shown all the screenshots that you have ever taken, and they will be saved in folders by date. Once you've found the screenshot you want to work with, open it up with any photo editing software of your choice (sketch, preview etc.).
How to Disable Screenshot on Mac?
There is no way to disable this feature, but you can set up a keyboard shortcut that will only capture the area of your screen that you want saved. Screenshots on MacBook Pro can be activated by pressing the COMMAND + SHIFT + 3 keys at the same time.
This will capture your whole screen and save it as a picture on your desktop. This is also the screenshot shortcut for Mac computers running OSX Lion or later.
You can send the screenshot to the computer clipboard by pressing COMMAND + CTRL + SHIFT and then hitting 3.
This will capture a screenshot and put it on your clipboard ready for you to paste elsewhere. The only problem with doing this is that the file won't be saved as an image file, just as text.
You can give it a specific name if you want by opening up TextEdit and pasting it in there, but it'll still just be text until you change its extension from .txt to .png or another suitable format.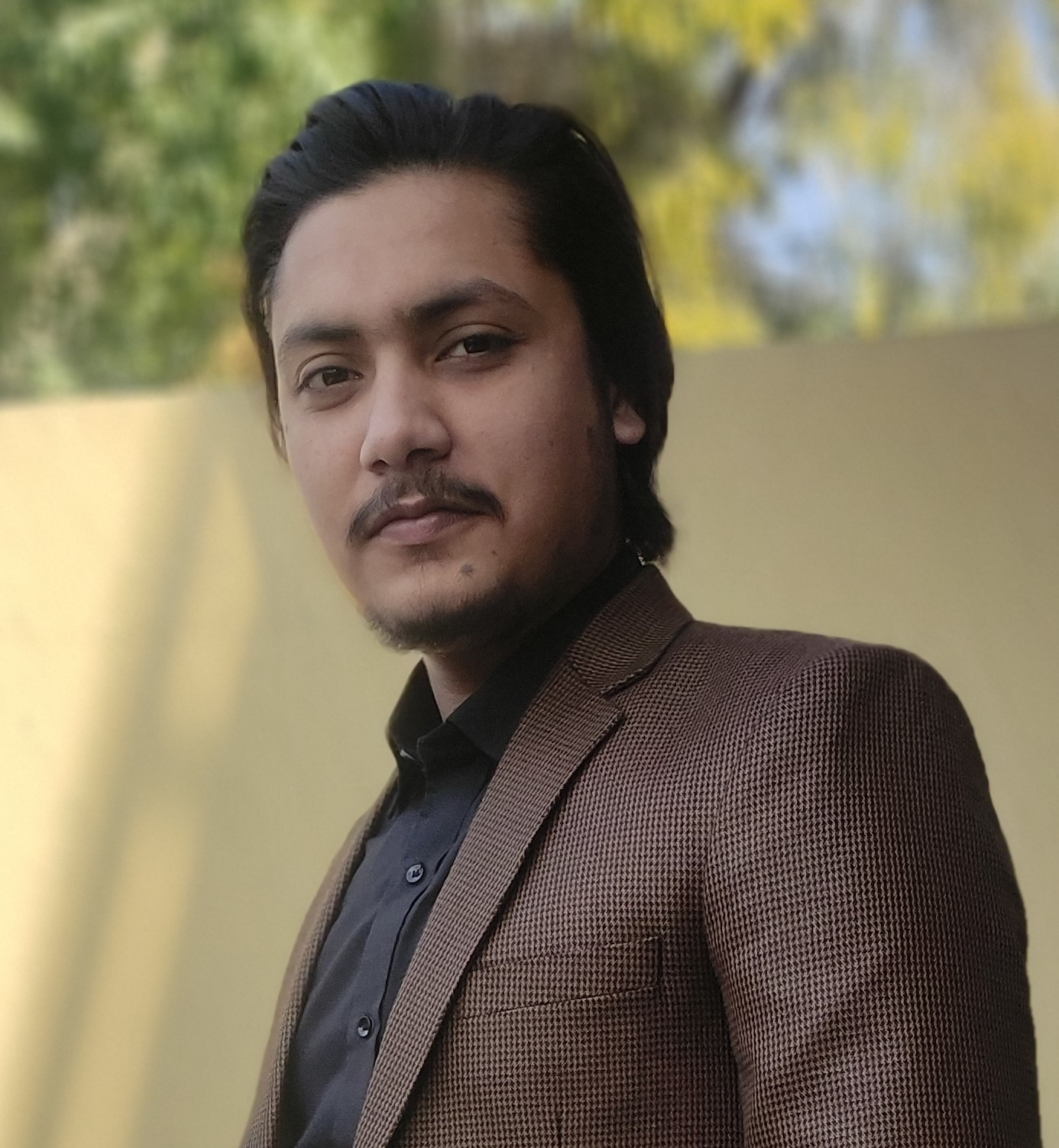 M Hamza Malik is a writer, blogger, and engineer who loves to create, write, and share his insights about computers, products, and technology. Hamza has spent the last years reading books, tech, and computers, which brings him to writing, giving his character a spark! Therefore, PCFIED is where he started his journey professionally.