You will feel the need to look for the best low profile CPU cooler whenever you are building a PC or dealing with compact cases having limited space for airflow. Low Profile Coolers fit easily in small spaces and keep the PC cool and operate much more quietly than ordinary CPU coolers. Such coolers are recommended for compact form build, tall RAM, and mini-ITX cases.
Related: Best CPU Cooler for i7 9700K & i9 9900K
They are normally low-rise in order to stay in shape, and they are equipped with strong fans that provide exceptional performance. To ensure optimal heat dissipation, most manufacturers boost fan performance by increasing fan speed. However, this frequently results in a lot of fan noise, which most people find bothersome.
The better the cooling, the higher the RPM (speed) of the fan, therefore for someone working with thermally demanding processors, a CPU cooler with a higher RPM is advised.
Things You Should Be Aware Of Regarding Low Profile CPU Coolers
CPU coolers also come with a variety of other functions. In today's market, numerous brands offer CPU coolers with a variety of features, varying in size and performance quality. Most coolers are made to fit perfectly in compact locations while dissipating as much heat as possible. However, some coolers were found to be incompatible with a CPU with a high thermal output. Additionally, finding a cooler that is compatible with your CPU's socket will be tough.
So, if you're looking to buy a CPU cooler, keep in mind that certain factors must be considered, such as compatibility with your processor, motherboard, and RAM height. Low-profile CPU coolers are typically space-saving, with the fan mounted horizontally on top of or below the radiator; nevertheless, this placement can interfere with tall RAM. Also, as your area shrinks, you should gravitate toward a smaller cooler to avoid suffocation.
Aesthetics play a factor as well, particularly if you want a transparent enclosure; in such cases, the cooler with RGB lights is the best choice. In this article, we'll go over some of our favorite low-profile coolers, as well as their features and why you should consider them.
The List of 4 Best Low Profile CPU Coolers – Still & Always in Game
Noctua NH-L9x65
ARCTIC Alpine 12 LP – CPU Cooler
Cooler Master MasterAir G200P RGB Low-Profile CPU Air Cooler
SilverStone Technology 33mm Height Low Profile CPU Cooler
Best Low Profile CPU Cooler – Noctua NH L9x65
BEST LOW PROFILE COOLER PICK
Summary
The low profile cooler's compactness and small size are desirable features. For the same reason, we recommend the Noctua NH-L9x65, a compact low-profile but high-performing CPU cooler manufactured by a prominent CPU cooling brand. It is an advance over previous models, weighing only 413g and measuring 65 mm in height, making it easy to fit into tight locations. The cooler uses a single NF-A9x14 fan type with a thickness of just 14mm for cooling.
The PWM fan has a maximum speed of 2500 RPM and a minimum speed of 1800 RPM. The fan's design matches the CPU cooler's modest height and provides great cooling in HTPCs and other smaller form factor systems where tall coolers aren't possible. The heat sink is made up of four 6 mm diameter nickel-copper heat pipes that provide adequate heat dissipation despite the heat sink's tiny size. It works with tall RAM and doesn't obstruct PCle slots, therefore it generates less heat.
The fan is quiet to use, and the SecuFirm2 mounting method makes installation a breeze. It comes with a fantastic NT-H1 thermal paste. For more efficient heat dissipation, the heat sink has a large surface area. It comes with a 6-year extended warranty. It is the finest performing CPU cooler for non-OC processors, however it can be problematic for OC processors.
Extremely compact and operate silently.

Greater cooling performance.

Supports only a few Intel sockets.
Our Verdict
It is the best compact cooler that you can lay your hands on for just $40. For aesthetics, it has a light tan casing and a reddish-brown fan which is not much liked by high aesthetic users but you can get a black variant if you are interested. However, for performance, there is no denying that this is the best low profile CPU cooler.
Best Budget Low Profile CPU Cooler – ARCTIC Alpine 12 LP
BUDGET LOW PROFILE COOLER PICK
Summary
Arctic creates the most high-performance CPU coolers on the market. With a 92 mm PWM fan that spins at up to 2000 RPM, it runs quietly. A similar brand's Arctic Alpine 12 LP is a new cool that promises increased airflow and optimal heat dissipation. With a height of 42.2 mm, it's an excellent choice for use in tight spaces, especially on a budget.
It is reasonably priced while providing the best possible performance. It's also meant to cause less vibration and is powered by a more efficient motor that saves electricity. Arctic Alpine 12 LP has four times the life lifetime of common air coolers due to its low coil temperature; nonetheless, the high-quality bearing with nearly no friction results in high heat dissipation and low noise output, making it an excellent choice.
Both models come with a silent 92mm fan that spins up to 2,000 RPM. It supports PWM, which means that the fan's speed can be adjusted manually as needed.
Great to be used as a replacement.

Less vibration and great performance.

Lack AMD socket compatibility.
Our Verdict
This CPU cooler is only for Intel and for AMD motherboards, you need to buy the other variant. The Arctic Alpine 12 LP comes with a pre-applied MX-2 thermal paste that also adds to the performance. It offers better results for the price it comes with, so if you are less on a budget then you should go with this best budget low profile CPU cooler.
Best RGB Low Profile CPU Cooler – Cooler Master MasterAir G200P
RGB LOW PROFILE COOLER STAFF PICK
Summary
We reached to the conclusion that the MasterAir G200P with 39.4 mm height gives the greatest potential performance, silent operation, and other best attributes when it comes to limited places and tiny PCs. It includes a Low-Profile 2 Heat Pipe and a 92 mm squared fan that spins at 2600 RPM for optimal ventilation and heat dissipation.
The RGB lighting on the fan looks best in translucent cases with RGB motherboards. It also has an RGB controller that allows for full color customization. The MasterAir G200P has a 95 x 92 mm footprint, which allows it to work with tall RAM modules while not blocking PCle slots.
The fin placement provides for the most airflow into the heat sink, which results in the most heat dissipation. However, because of the high fan speed, the fan might become quite loud.
Customizable RGB lighting.

Compatible with most motherboards.

The high fan speed and low noise.

Relatively loud on the list.

Installation is a little tricky.
Our Verdict
The RGB lighting on this cooler can be controlled via using the RGB LED controller it comes with; this customizability makes it a preferred choice, the best RGB low profile CPU cooler, and the most customizable fan on the list. Also, the low height makes it a good fit. Performance is excellent as well.
Best Overall Low Profile CPU Cooler – SilverStone NT08-115XP
BEST OVERALL VALUE LOW PROFILE COOLER PICK
Summary
Last but not least, the SilverStone NT08-115XP is a 33 mm tall processor designed to work with Intel processors and can be utilized as a great substitute for the stock Intel CPU. Its innovative shapes and aluminum-made fins provide exceptional thermal performance, resulting in significantly higher heat dissipation.
The SilverStone NT08-80 115XP's mm fans with square-shaped support are extremely quiet, producing only 28.98 decibels while providing enough airflow to keep your PC cool. It's exceedingly thin, making it ideal for ultra-slim PC setups. If you're creating a PC with limited room, this CPU cooler is an excellent choice. It is not, however, compatible with AMD processors.
Better for stock replacement option.

Better for stock replacement option.
Our Verdict
The cooler has an all-black finish which gives a professional look and blends with your computer hardware. SilverStone NT08-115XP is specifically worth considering for budget gamers as it comes at an affordable price range and is the best overall low profile CPU cooler when you want to replace your older stock cooler or just build up a slim PC.
Conclusion – Which Low Profile Cooler is Right for You?
Building a computer is a fun task that needs stronger analytical abilities and ingenuity. Low profile coolers, on the other hand, are the best choice for limited space and sleek design. They keep the CPU cool for extended periods of time, ensuring maximum heat dissipation, and they fit snugly inside the case thanks to their tiny design, preventing hardware interference.
When choosing one for your PC, you'll see that the Noctua NH-L9x65 outperforms the others on the list in terms of high performance. The SilverStone NT08-115XP, on the other hand, excels as a low-cost replacement for the stock cooler. The Cooler Master MasterAir G200P is all you need if you want both aesthetics and illumination.
All of the CPU coolers listed in this article have the greatest attributes to make the best low-profile CPU cooler list.
Frequently Asked Questions
What is the best low profile CPU cooler?
Which type of CPU cooler contains heat pipes?
Are low profile coolers worth it?
Which is the best low profile CPU cooler for overclocking?
What is the quietest CPU cooler?
Does orientation of CPU cooler matter?
Is 2 fans enough for a gaming PC?
What is the best cooling for a CPU?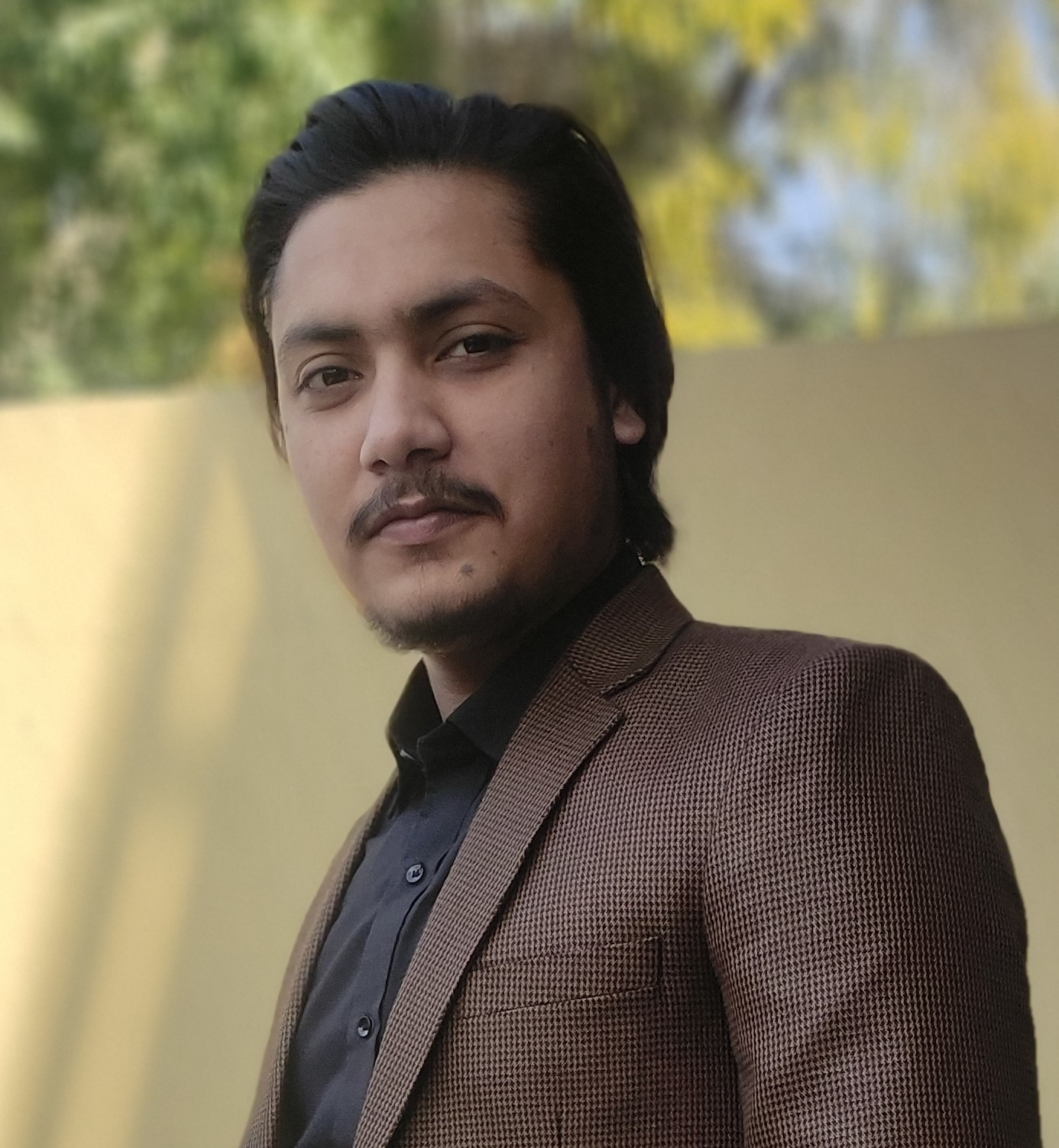 M Hamza Malik is a writer, blogger, and engineer who loves to create, write, and share his insights about computers, products, and technology. Hamza has spent the last years reading books, tech, and computers, which brings him to writing, giving his character a spark! Therefore, PCFIED is where he started his journey professionally.