Hello Game Lovers! It looks like you are finding it hard to buy a perfect RGB motherboard. You are in difficulty, but don't you worry because we are here to be at your service, and we, under this article will help you pick up the best RGB motherboard. But here are some basics that you will need to keep in your mind before you jump into the products. We know that motherboard is a crucial component in the computer which requires special attention while buying it. 
How RGB Motherboard Came Into Existence
A gamer knows the importance of lighting in the computer system and how important they are to have a perfect gaming rig. At the same time, earlier people used to install these features into their systems by means of software or through integrated gaming cards, but now these features can be easily found in motherboards.
It was the time where RGB motherboards came into the scene. The RGB in the RGB motherboard stands for Red, Green and Blue lighting. Not only these mobos fascinates the gaming experience, but also are great at escalating the outer look of your system.
RGB Motherboards is the trend of the market, it is not only good for gaming, but you can also very easily use it, do your other professional tasks, graphic designing, video editing etc. These motherboards are really faster and are compatible with the latest 8th and 10th generation core Intel Processors to their full capacity.
What To Look For In A Gaming RGB Motherboard
Now we know what an RGB motherboard is but always look for the RAM, memory speed, type of chipset, number of ports, supported processor, supported GPU, and cooling system before making a purchase. It's said that RGB motherboards are comparatively expensive, which is understandable because of the diverse features it offers but still under this article, we have managed to pick up some best yet affordable RGB motherboards for you.
Let's have a look at some of the best choices out here!
List of 4 Best RGB Motherboards for PC – Still & Always in Game
ASUS ROG Strix Z490-E Gaming Motherboard – Best RGB Motherboard
ASUS ROG Strix Z490-A Gaming Motherboard – Best ASUS RGB Motherboard
ASRock B365 PHANTOM Gaming ATX Motherboard – Best ASRock RGB Motherboard
MSI MAG B460M Mortar Gaming Motherboard – Best MSI RGB Motherboard
Best RGB Motherboard – ASUS ROG Strix Z490 E Gaming
BEST GAMING RGB MOTHERBOARD PICK
Summary
We have listed the first RGB motherboard from ASUS, a brand well known for producing reliable products. It has a digital power control to manage different power stages, like it can control PRO COOL ll power connecter, DIGI + Power Control, 14+2 Power stages, and Alloy Choke & Capacitor. All of these contribute to the power design of this motherboard.
One thing for which it is highly acknowledged is its cooling system that consists of Fan bracket and MOS Fan. Accompanied with MOS, dual M.2, and extended VRM heat sinks, U-shape heat pipes, and thermal pads. Not only this, but it has also installed other means of keeping your system heat free by the installation of CPU fan header, AIO pump fan header, water-pump header, and PWM/DC fan header. What else could one ask for, right?
Now let's talk about its gaming performance. Many of the users suggest that it is a great choice for gaming, and we will tell you why? This motherboard has a Wi-Fi 6 that is capable of supporting ultra-fast wireless networking speeds and also shows excellent performance in populated wireless areas. 
It further comes with maximum support for the connectivity by means of its 2.5 G Ethernet, best known for giving connections a boost for the faster and lag-free file transfer, HD video transfer and to ensure a smooth gaming experience. Although few things that AI feature needs some improvements while some think that the drivers are not compatible with Wi-Fi.
Memory storage is of large size.

Cooling system has been greatly taken cared off.

Some features need upgradation.
Our Verdict
Although it's a bit pricy but not too price and we all know that good things always require good money, we always say it's good to pay once rather than to pay plenty of times. All of its features are highly loved and most of the users aren't finding any bug with it. Overall, it is the Best RGB Motherboard allowing you to enjoy 4k gaming experience and hardcore gaming.
Best ASUS RGB Motherboard – ASUS ROG Strix Z490 A Gaming
BEST OVERALL RGB MOTHERBOARD PICK
Summary
Another one from ASUS to halt your hunt, we will tell why this one is going to be a good pick. However, you might have got a bit of an idea about its goodness by reading its key features, but let's get into more of its specs. It claims to deliver the maximum performance of 10th generation Intel core processors via its Intel LGA 1200 socket; it is further followed by 4 ports which means you can double up the work and even use it for multitasking.
You may or may not overload it as it shows some compatibility issues with few PC types. However, still you can't be pretty sure unless you use it yourself because its CPU performance is a high-quality one and has 12+2 power stages with ProCool II power connectors, which were also found in the previous product. It provides the best RGB lighting for PC.
This RBG motherboard also consists of alloy chocks and capacitors that are durable and are known to provide a splendid power performance. Supported with Aura Sync, you can customize a gaming rig for your own personal design. Looking at its thermal design, it shows a VRM heat sink, PCH finless heat sink, hybrid fan, and much more, which means that it left no stone unturned at making it a heat-free device.
It's gaming-wise performance is also better than many others in this price tag, and the connectivity options are wide. It also has on-board Intel 2.5 GB Ethernet that is followed by ASUS LAN Guard. Moreover, it supports Type C-connector and HDMI. Keeping the importance of audio in gaming in mind, they have installed Supreme FX codec and Sonic Studio to keep you hooked. It also has on-board Intel 2.5 GB Ethernet that is followed by ASUS LAN Guard.
Audio will keep you hooked.

Great in terms of Performance.

Supports HDMI and has multiple port options.

Compatibility issues due to the presence of a wide variety of ports which can be improved.
Our Verdict
It's gaming-wise performance is also better than many others in this price tag, and the connectivity options are wide. Moreover, it supports Type C-connector and HDMI. Keeping the importance of audio in gaming in mind, they have installed Supreme FX codec and Sonic Studio to keep you hooked. Therefore, it's the Best ASUS RGB Motherboard to enjoy your Z490 motherboard gaming.
Best ASRock RGB Motherboard – ASRock B365 PHANTOM Gaming
BEST BUDGET RGB MOTHERBOARD PICK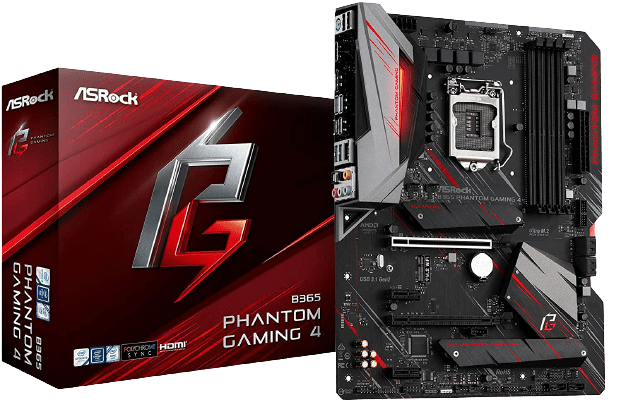 Summary
The third one on our list is a motherboard by the brand ASRock. Installing this board is easier than you think. It comes with an easy-to-set up user manual and easily accessible connectivity ports. Let's talk about its support to processors first. It can easily support 9th and 8th generation Intel core processors and CPU up to 95 W.
It also supports Multi-graphics by supporting AMD Quad CrossFire X and Crossfire X technology to become a motherboard of your desires. The memory is good, and RAM is equipped with DDR4 technology. However, we think that memory size could have been more but works well for smaller projects.
It further has 2X PCL express 3.0×1 slots, supports USB. It has in it an automatic XMP that cannot be disabled. The cooling system has been made with attention as it consists of 2 CPU fan slots and 3 System fan slots
Supports 9th and 8th generation processers.

XMP turns on automatically sometimes.

You need to do BIOS update right after unboxing it.
Our Verdict
You can say that this one is a budget friendly alternative to the over-priced motherboards that spends more on advertising rather than on actual product. It's very user-friendly, offers wide connectivity, and is a good one to try your hands on. Hence, it's the Best ASRock RGB Motherboard in terms of price to performance ratio.
Best MSI RGB Motherboard – MSI MAG B460M Mortar Gaming
BEST RGB CONTROL MSI MOTHERBOARD PICK
Summary
The last one among the top 4 is MSI MAG B460. Let's now have a look at what interesting features it has kept enclosed for us. Right from the start, it says that i's compatible with 10th generation Intel core processor and Pentium Celeron for LGA 1200, helping it to get a bright positive review star. 
It further has DDR4 memory that supports speeds up to 2933 MHz and has an enhanced power design of 12+1+1 rail power system and a core boost for delivering spending performance. It connects to almost anything and offers a great value for money, some of the happy users' lines. 
It is well thermally treated via the installation of extended heat sink design and M.2 shield frozr mentioned in its key features. These help the system to stay cool and let you enjoy a super-fast, lag-free gaming experience.
Now comes the talks on its connectivity, then it supports Wi-Fi 6 AX solution just as our first 2 products did. Still, it has an additional advantage of the LAN Manager that comes with 2.5G LAN accompanied by the latest upgraded network solutions in order to enhance your professional needs. So, this motherboard can be used for both gaming and multitasking purposes or for stable multimedia usage.
Supports Intel 10th generation core processor.

Wide and faster connectivity.

Lag-Free gaming experience.

Not any in this price tag. Though you can update BIOS for improved expereince.
Our Verdict
This motherboard is secure, easy to set up, provides really wide and fast connectivity, and is fun to use. Therefore, it's the Best MSI RGB Motherboard you can have to play games on this B460 motherboard.
Conclusion – Which RGB Motherboard is Right for You?
So did you liked our choices of RGB Motherboards for you? We would be really happy to know if you did. One thing that is important to understand while you are doing google research for this product is to not get confused by the reviews of the customers.
It is because different customers have a different purpose of use towards a product. While some might be buying it for an enhanced video editing experience, others might want to have it for gaming. Hence, both of them have a different perspective of looking at the specs, so you must keep your eyes open and make a purchase according to your priority features.
If you want gaming RGB motherboard, ASUS ROG Strix Z490 E Gaming and ASUS ROG Strix Z490 A Gaming are the best for your uninterrupted gaming experience. But if you are aiming for the budget and overall RGB motherboard pick then ASRock B365 PHANTOM Gaming and MSI MAG B460M Mortar Gaming are excellent to keep up with your daily routine work.
Frequently Asked Questions
What motherboard has the best RGB?
Which motherboard is best for gaming?
Does Z490 have RGB?
Do rgb fans need rgb headers?
Will Z490 support 11th Gen?
Does RGB work without RGB header?
Which are the best motherboard brands?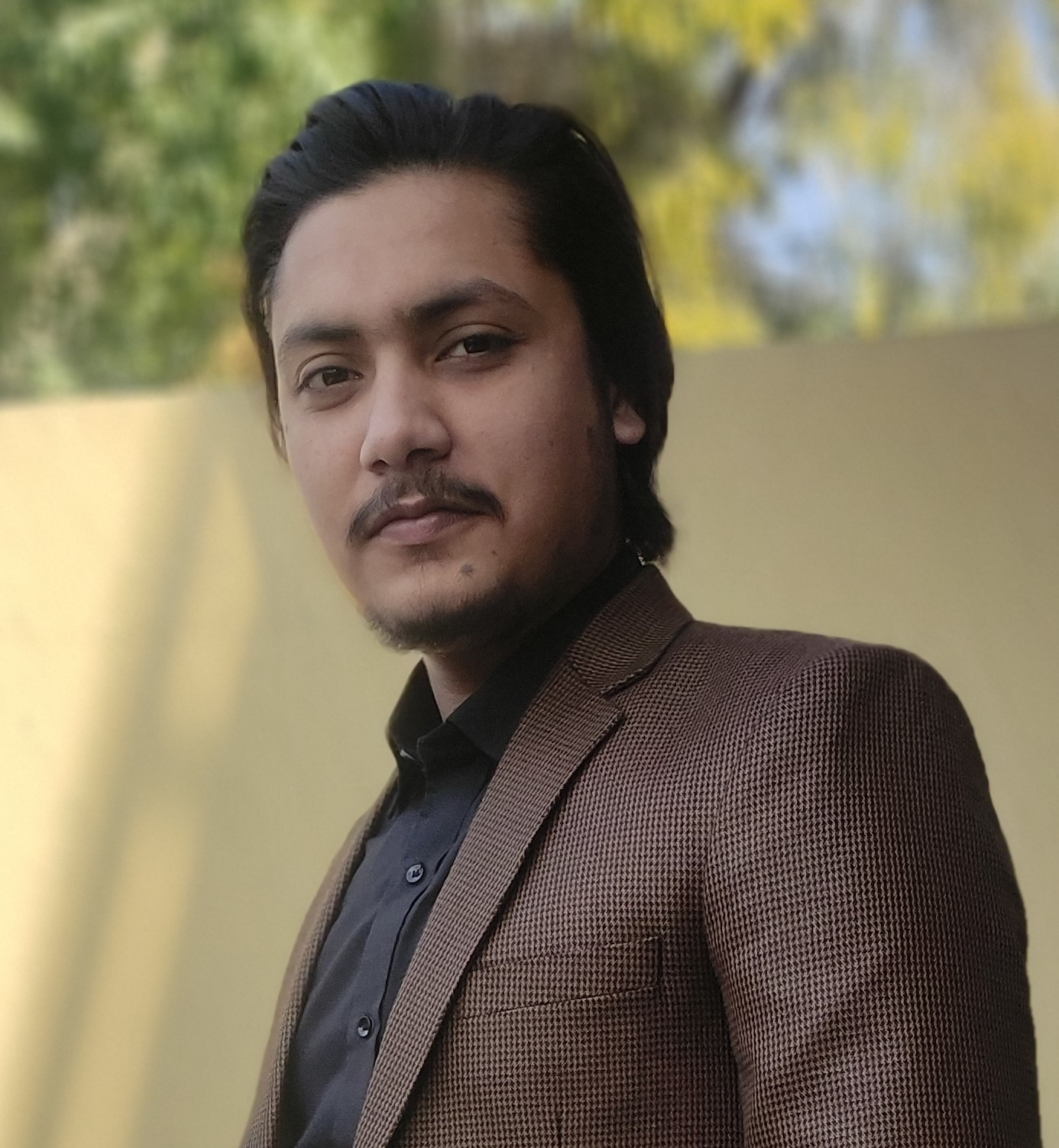 M Hamza Malik is a writer, blogger, and engineer who loves to create, write, and share his insights about computers, products, and technology. Hamza has spent the last years reading books, tech, and computers, which brings him to writing, giving his character a spark! Therefore, PCFIED is where he started his journey professionally.